Podcast: Play in new window | Download
Subscribe: iTunes | Android | Email | RSS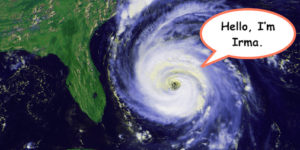 HURRICANE SEASON — Drinking hurricanes and joined by KJ the Intern's husband, Matt, the guys get right into the Florida news, which includes stealing a $25,000 swan statue (naked, of course), feeding children to snakes, and killing your neighbors lawn. Then they rank the top 3 and bottom 3 hurricane names of 2017. And, as always, some debates breakout — where the Macarena ranks as a group dance song, whether or not we can storm take the Castillo De San Marcos in St. Augustine, who should star in a sitcom called "The Sponsor," and what is the best song from the Lion King soundtrack?
Also, don't forget to vote Florida is Sinking for "Best Local Podcast" and "Best Kept Secret" over at OrlandoWeekly.com/vote.
Finally,
CLICK HERE
to write us a 5⭐️ review and get your stickers from Jeremy.
FloridaIsSinking.com
iTunes ☛ apple.co/2chV8ET
Stitcher ☛ bit.ly/1T9mEBS
Google Play ☛ bit.ly/2caICmW
Facebook ☛ fb.com/floridaissinking
Instagram ☛ instagram.com/flissinking
Twitter ☛ twitter.com/flissinking
This episode is sponsored by ThatsSoFL.com